Dear Berry AO,
I saw you move. At the sound of your name – which is quite long – you move when you feel like you want to play. I love it! The movements excite me, they make me talk to you and rub my belly more. I giggle and hope you giggle too, because I believe you like our bonding.
I know that telling you I love you might sound a cliché, but these words are simple compared to how much I really, really LOVE YOU. You are my world.
The other day a friend of us said "You are very dark (my skin is dark chocolate) and you, AMI, are fair and blond. Your baby is going to be very beautiful. If is a girl you are going to have boys lining up your porch when she is a teenager."
I've been daydreaming about how you will look once you are out. Are you going to have dark caramel skin tone? Are going to have my lips, my eyes, and neck? Are you going to have your daddy's cheeks and nose? Or are you going to take pieces of us and mix them perfectly together? We don't mind, because if you come out with your own particular features we're going to be happy the same. If you turn out to be like one of us we are going to be happy the same. If you turn out to look half like me and half like your daddy we are going the to be happy the same. I am sure daddy is daydreaming about how you will look like too., because this morning he said to the belly "Berry, I want to see you soon." For obvious reasons you have to swim for about 16 weeks and 3days. This will make you even stronger when you are here in our arms. Be strong and let those strong movements keep coming.
Oh Berry, if you are a girl I want you to have my character and attitude towards life with the patience your father possesses. My Berry, I am very glad and proud to be your mother, and daddy is very proud to be your father. You are making us so happy already and we feel your love. You are a blessing and always feel our love showering over you.
While on holiday daddy suggested we make a book for you. A picture book which tells you how diverse our world is. He would like us to use some of the pictures we've captured while travelling around the world. I am going to do that for you, even if I don't do it before you are born, I am definitely going to make it by the time you will start looking and turning pages, by the age of one :). Our world is vast and there are various cultures and races. You are half Ghanaian and half British, but we will come to that in later date.
I read that this week your hearing is established and your lungs are getting ready for breathing. It is really fun to read about your development.
Yesterday I went to talk to a midwife. I want to have one, because the visits with her will be personal and longer. She told me that it takes around one hour to complete each visit. Plus, if I have a midwife I can have the choice to have a water and home birth. Of now I've chosen the hospital birth, I might change my mind on that. With a midwife we will try to make the birth less medical as possible, and I really like that idea. Plus, she can let me listen to your heartbeat longer at each visit.
I want you to grow strong-strong-strong and healthy-healthy-healthy. Also smile a lot, because you are deeply loved ;).
Loads of love,
Mummy!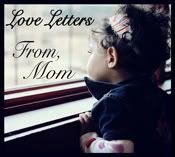 ****************
PLEASE LADIES HELP US REACH A DECENT POSITION, one click a day :D.
Thank you,
TOI.