My Berry Baby,
today mummy started her day with a little bit of indulging.
You see, I've sent myself some deadlines. From day 101 I want to start organising the studio in a way that we can accommodate the necessary things for you. Yes, we (you and I)are going share the studio.
But until that date I am indulging in the small little things. Today for instance I had a long bath. Read some poems from the New Canadian Poetry anthology…
and listened to classic music.
P.S: After the morning indulgence I am writing, so just a little bit of indulging… :).
_______________________
A quick update: On Tuesday we went to see the OB and your heart rate was 138. I am sure you were sleeping because it was an early morning visit. It was not an exciting visit, but still was good to hear your heartbeat. Apart from that nothing major is happening. You are moving and I can see some of your movement through the belly wall. It is exciting to see. My belly button is not out completely.
Today I want to be brief because sometimes I talk too much._______________
LOADS of LOVE,
Mummy!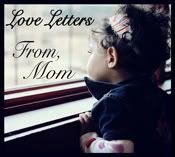 ************
LADIES, thank you for your support! Keep clicking, one a day :D!
Thank you,
TOI.