Dear Berry AO,
last week I didn't write you a letter. I decided to take the week off writing on my blog. While away from the blog I read other blogs, read more poems, wrote you a poem and went to the beautician for something special(post will come on that).
This week we entered in our third trimester – daddy says he is sure we entered the third trimester yesterday. He is studying my mood! I don't see the difference apart from him disturbing more than usual. Body wise, my back pains me more and I am a little bit more stiff in the morning – I am keeping up Pilates and pelvic floor exercises.
WOW, sometimes I forget how all started. We are less than 90 days. The countdown to your arrival is going about like blink of an eye.
Regarding blinking, this week you have added this trick to your repertoire. Baby you are growing very well. You are the size of an eggplant, that sounds better than just a seed when the journey began. You and I have come so far, well done to you, Berry. You are such a good baby to me I can't stop repeating it and I love you. I still sleep the whole night through (so far I wake up just once for the bathroom). My bladder is not in trouble yet, LOL!
Your movements remind me that you are getting stronger. I love it when you surprise me with a quick nudge. I've been trying to film them but you are too quick and I don't know when to click record. Your daddy can feel you through my belly wall.
I believe you are getting into the position for labour because sometimes I feel your body pushing against one side of the belly. The movements are the best sensations ever, I can't find the words to describe them.
I've completed the first birth playlist: 27 songs al tempo (dance – yah right!). I will tell you more about the songs on the playlist another time.
This is how the belly looked like at:
Your aunty R. said I finally look like pregnant. I believe her because apart from my belly my cheeks are fuller. Your daddy says I look fine and I should remember that my body is working for a baby. My belly is bigger with each passing minute and I love that but, like every woman, sometimes I wonder if my butt is too big in some pair of jeans.
This is the belly at:
I think I don't have stretch marks on the belly but maybe I am biased. I am using oil religiously, never out of my sight. Daddy calls me seal, because I love, LOVE to rub oil on my belly and body. He has agreed that he will help me oil and cream your body once you are evicted from the belly. You have to enjoy the routine of oiling and creaming your skin because it will protect and make it smooth always.
I love chilled water, ice cubes and chilly – not together. If someone asked me what was the crazy pregnancy food I ate while waiting for you I would say: chilly, chilled water and ice cubes.
On a different note:______ Wednesday daddy and I went to White Gull Creek, is a little place about one hour north of Prince Albert. Daddy went there for work and he said I could go with him. While he was working, I read. I couldn't stop reading for the rest of the holiday work trip. Being away from technology helps one's passion. I love reading but internet and few other distractions force me to put literature aside. But while away and surrounded by nature, I immersed myself in The Book of Negroes by Lawrence Hill. By the time we got back home yesterday I've finished the whole book front to back. I've found another great author for my library.
I saw a bear on one of the fields' pathway. When it heard the sound of the car approaching it quickly ran out of sight. I also made time to pick wild blueberries, take pictures of them and the late summer flowers. Daddy took some pictures of me in the lake. I was daydreaming about you and I playing in the water while daddy was working. I can't wait so we can all go there one day.
Talking about dreaming, I read that this week you may be dreaming about me too because studies show that brain wave activity measured in a developing fetus shows different sleep cycles, including the rapid eye movement phase, the stage when dreaming occurs.
Dream, dream little angel because you are my only dream.
I LOVE, LOVE you,
mummy!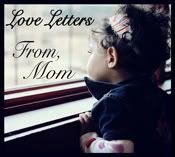 *************
LADIES thanks for the support! PLEASE keep clicking, one a day :D!
Many Thanks,
TOI.