lately i have a lot on my mind, i think when 'am writing, when i listen to music, when i cook, when i'm under the shower… you get the picture.
i think about how i would like to be eloquent. i would like to have a good grasp of the english language to express my thoughts fluently.
i think about my writing career, i wonder if i will ever be able to get this book published? i think about the butterflies in my stomach when i picture my future and i smile, it looks nice.
i think about my purpose in life. i pray each day to have the focus, determination and health to bring this purpose into reality.
i think about my readers. i wonder why the numbers are dropping. in fact i question if, apart from my loyal 5 readers, i have other readers following along my journey. i don't know why i want to share this journey but something deep within me pushes me to carry on blogging and share this simple life of mine. i know life is busy for everyone, especially around this time of year, so i am grateful to those who take a moment to make me feel good with their comments on this boring blog of mine
recently faith @lifelovemarriage found out that she has a lot of silent readers following her journey but they prefer to stay aback and enjoy the ride.
just like faith did, i would like to ask a big favour from each one my potential readers. because she wrote it so well, i want to quote her "if some of my silent readers feel/felt that I have not made an effort in interacting with them when they made an attempt to interact with me. Or maybe some people do not like to join the conversation because they do not feel they have anything extra to add."
please say hello, tell me why you are here. let me know you and let's be friends.
you see, i came to the blogsphere to create be part of a good community, because i strongly believe that walking in good company makes life sweeter.
then again maybe nobody is reading this lame blog entry
.
so TOI don't feel bad if nobody comes out from the bushes to say hello.
Christmas is almost here, hoho!
am i too self-centred?
okay. i'm paranoid. i don't want to be apologetic about it or fear to admit it because that trait makes who i am: imperfect, complex but beautifully created.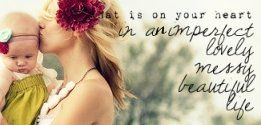 do i press publish? with all the grammar and spelling errors? why not? just press publish. ha! published.