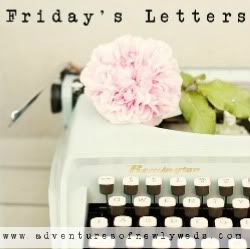 Dear Self, No, no don't think what you are thinking. You are not fat. The Wii Fit doesn't know the difference between muscles and fat. Though it said you are obese, you are NOT OBESE. You got a new body which needs caring and dedication. When you put these two things into priority, you will see result in no time. This body will boost the confidence you are searching for.
This week you went to Old Navy to buy a swimwear for AOI but when you didn't find anything you decided to try on few things for yourself… You couldn't turn your head to face the woman starring back at you in the mirror. You were worried the person in the mirror was a false perspective. You didn't want to listen to that old little voice, which once pushed you to your limit. Your new size makes you believe you are always frumpy, not confident and tells you to embark on a diet. You hate the word diet, because per experience it can do so much harm to a person. You don't aspire becoming skinny, NO that aim is evil in your vocabulary; you want to feel good in your new body. Be fit YES, but be able to feel confident in any size. You want to find your lost sense of fashion. When you started this journey of motherhood you aimed at getting fit before, during and after baby. The first two points went according to the plan. In fact soon after baby you could fit your old pre-baby clothes.
But then, no workouts, upgrading your meals from one to two potions pushed you off the healthy living wagon… that's not good. It's time to think about your long term goal… Healthy heart for life! Because you have to remember, a whole panettone is easy to eat, but getting it off your thighs it feels like unwanted visitors in your house – no matter how hard you try they are here to reign. You once managed to become fit without compromising your health so, we both know you can do it.
Yes, you can do it my dear self, you can do it if put your *** into it! Remember how you got there? 3 hours, only three hours a week. Though you used to say "University is your baby" you still made time for your body and mind. 3 hours, one on Monday, one on Wednesday and one on Saturday will keep your heart healthy, your body fit and your feelings happy!
Dear Readers, say hello, write something, don't be shy. I will stop by to say hello or ciao!
xoxo T.