Until we moved to Canada I never saw ice crystals. In Europe when it snowed I was always doing something else to notice how snow forms different kind of flakes or that they look like diamonds under the sun. I just saw cornflakes snow and I thought that ice crystal were just fantasies we see in Disney world.
Then this year, the snow fell and I wanted to catch the flakes on my tongue, just to taste the tasteless ice crystals. Snow stars, for the time I was living in a dream.
I love going out in our backyard and dance in the snow, I feel at one with the weather and I just wish the ice crystal queen doesn't strike me with her icy cold because I love dancing in the snow wearing red.
boots: hunter/ dress: Old Navy/ cardigan: garage/ scarf+gloves: no name/ tight+bodies: intimissimi spec: 39dollarglasses (10% off your purchase with the code TOI13)/ hat: everest designs

p.s: I am using these photos as my first entry in Ivy's new photo challenge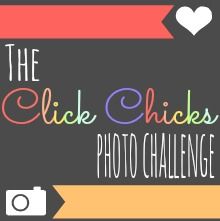 p.s.s: next week the She Rocks Assignment Link up is due
please prepare your post and get it linked on the day. read more
here
and grab your badge